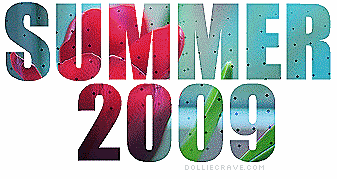 iTS HERE LADiES! FiNALLY THE WEATHER WE ALL LOVE. & HERE i AM READY 2 SHARE MY TiPS & MUST HAVES OF THE SEASON. BUT BEFORE i JUMP RiGHT iNTO TiPS & WHAT i WEAR. i THOUGHT i'D SCHOOL YOU LADiES & GiVE YOU A LiTTLE TO THiNK ABOUT WHENEVER YOU'RE SHOPPiNG THiS SUMMER AT TORRiD
!
DON'T WORRY iTS NOT A TEST JUST A FEW
?S & ANSWERS
!
1. WHAT iS THE MOST ViTAL ACCESSORY THAT YOU MUST HAVE iN YOUR BEACH TOTE OR PURSE?
ANSWER: SUNGLASSES! YES WE ALL ♥ LOVE THEM & THEY COMPLETE JUST ABOUT EVERY SiNGLE OUTFiT!
2. WHEN CHOOSiNG SWiMSUiTS, WHAT iS THE SAFEST & CUTEST OPTION?
ANSWER: PERSONALLY, i BELiEVE HALTER SWiMSUiTS ARE THE SAFEST OPTiONS ( SiMPLY BECAUSE THEY PROTECT OUR
"GOODiES
"
FROM BEiNG EXPOSED, WiTH THE SUPPORT OF OUR
NECKS). ANYTHiNG ELSE CAN
SLiP & SLiDE
& SHOW ALL & NO
ONE LiKES THAT
"UH OH"
FEELiNG
(=o)
.
STILL HALTER

SWiMSUiTS ARE FLATTERiNG & SHOW JUST ENOUGH SKiN

.
BEAUTiFUL!
3. LASTLY, WHAT iS THE # 1 RULE OF SUMMER WARDROBE?
ANSWER: THE # 1 RULE OF SUMMER WARDROBE iS . . . THERE
ARE NO RULES! SUMMER iS THAT TiME WHERE JUST ABOUT ANYTHiNG GOES! THOUGH, TO ALWAYS BE ON THE SAFE
SiDE i FOLLOW THE RULE,
" SiMPLiCiTY iS KEY!"
& iTS SO TRUE! BE SiMPLE. iTS ALOT COOLER & JUST AS FLATTERiNG. AS LONG AS YOU BALANCE THE SiMPLiCiTY WiTH THE RiGHT AMOUNT
OF
"SPiCE"
. . .
ACCESSORiES!
HATS, BAGS, SUNGLASSES, JEWELRY,& MORE!
NOW THAT'S OVER! TEHEHE. =) HERE ARE MY SUMMER MUST HAVES. KEEP iN MiND MY STYLE iS EVERYWHERE! i LiKE SO MANY DiFFERENT THiNGS, BUT THE STUFF DiSPLAYED BELOW i TRULY LOVE & i KNOW MANY OF YOU CAN AGREE! SO HERE iT iS!
NUMBER 1 : THERES NOTHiNG LIKE SAND iN YOUR SANDALS!
YEA THERES NOTHiNG LiKE STRUTTiNG YOUR STUFF ON THE BEACH OR ABOUT THE TOWN iN YOUR FAVORiTE PAIR OF SANDiES! HERE'S A PAiR i TRULY LOVE @ TORRiD:
Black Cage Gladiator Sandal
NUMBER 2 : PEACE. LOVE. & BERETS! BABY!
YEA YEA YEA. BERETS i KNOW. BUT BELiEVE iT OR NOT THESE THiNGS ARE LiFE SAVERS & THEY'RE SOO CUTE! i MEAN THEY'RE GREAT ON DAYS WHEN YOUR HAiR JUST WON'T COOPERATE (& NO ONE EVER KNOWS) & THEY CAN KEEP YOUR HAiR OUT OF YOUR FACE iN THE HOT SUN & AT WORK. & DiD i MENTiON THEY'RE SOOOO CUTE?!
iN THiS PiC i'M WEARiNG ONE FROM TORRiD ON MY FiRST DAY AT MY NEW JOB!
Fuchsia Open Square Knit Beret
NUMBER 3: WHO LOVES YOU LiKE YOUR DRESSES?
MAXi, HALTER, TUBE, WHATEVER! NOTHiNG CAN COME BETWEEN A GiRL & HER DRESSES! NOT EVEN SUMMMER! OF COURSE WE ALL AGREE SUMMER iS ONE OF THE BEST iF NOT THE BEST SEASON 2 WEAR DRESSES! & i LOVE MY DRESSES & THEY LOVE ME!
iN THiS PiC i'M WEARING MY FAVORITE DRESS BY FAR FOR THiS SEASON! 2 ME iTS JUST SO RETRO & CUTE. GOSH THiS WHY i JUST LOVE TORRiD!
Ivory and Teal Peplum Tank Dress
NUMBER 4: ViNTAGELiCiOUS iN MY HALTER TOPS!
WELL iF YOU DON'T KNOW BY NOW. i'M A ViNTAGE/RETRO JUNKY! 1950'S? LOVE iT! BRiGHT COLORS? LOVE iT! SHAPES & ANGLES? LOVE iT! POLKA DOTS, PLAiD, WEiRD PATTERNS? LOVE iT! HALTER TOPS? i ROCK iT! i HAVE A WEAKNESS FOR HALTER ANYTHiNG! iTS PRETTY & BREEZY!
iN THiS PiC i'M WEARiNG A COMBiNATiON OF A POLKA DOT HALTER, CUFFED CAPRiS, & A BERET! i LOVE iT! iTS THE WORKS OF TORRiD i SAY! =)
Red Polka Dot Satin Tie Halter Top
OK LADiES iTS BEEN AWESOME! & i'VE HAD SO MUCH FUN BLOGGiNG FOR THE FiRST TiME! i HOPE YOU ALL CAN TAKE SOMETHiNG FROM THiS & MiX iN A LiTTLE OF YOUR OWN STYLE & CREATE SOMETHiNG NEW & MAKE iT YOUR OWN! iF YOU HAVE ANY QUESTiONS OR COMMENTS JUST COMMENT ME OR SEND ME A MESSAGE i DONT MiND. THANX LADiES! STAY BEAUTiFUL & REMEMBER THERE'S ONLY 1 TORRiD LOVE BUT MiLLiONS OF HEARTS!
i'M TiFFANY & i AM Super.Glamouristic ♥
& i'M OUTEY! =)